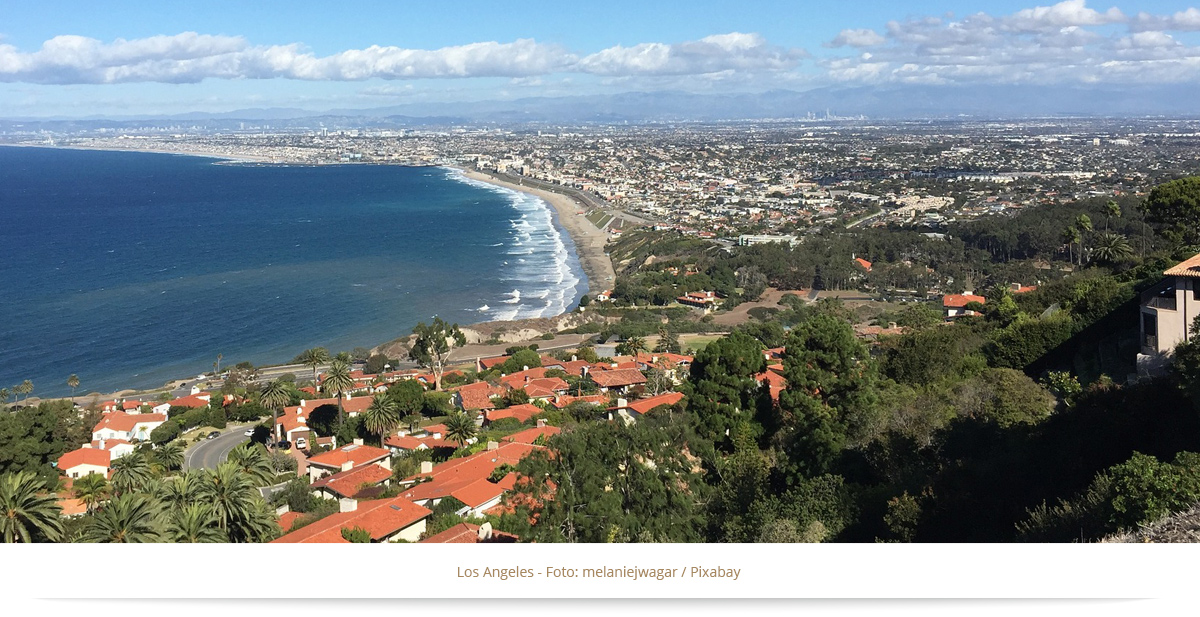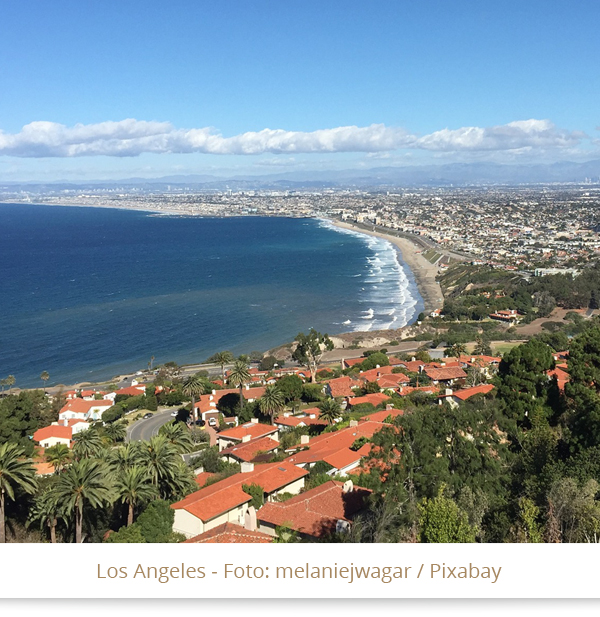 FIRST UNITARIAN CHURCH LOS ANGELES,
6. Oktober 2019
Mein Besuch des Sonntagsgottesdienstes in der First Unitarian Church in Los Angeles, in der 1942 und 1944 alle vier Enkel Thomas Manns auf dessen Wunsch hin getauft wurden stand unter einem besonderen Stern. Der heutige Besuch ergab sich, weil mich zufällig ein Mitglied der dortigen unitarischen Gemeinde angeschrieben hatte, als ich mich während meiner US-Lecture Tour gerade in Pacific Palisades auf der Durchreise zwischen Portland/Oregon und Long Beach befand.
Als man mich vom Thomas Mann House mit dem Auto zur Kirche abholte, wurde ich gebeten, während des Gottesdienst eine kurze Ansprache zu halten, und zwar in dem heute Fritchman Hall genannten großen Kirchenraum auf eben derselben Kanzel, auf der Thomas Mann am 4. März 1951 seine stark religiös getönte Rede während der politisch schweren Krise der USA zur Zeit McCarthys gehalten hatte. Zwischen mehreren dreisprachig vorgetragenen Gesängen und Gedichttexten auf Englisch, Spanisch und Koreanisch (wegen des angrenzenden Korea-Viertels) und vor der feierlichen Aufnahme von fünf neuen, noch sehr jungen Mitgliedern wurde ich nach vorne gebeten. In meinen kurzen Ausführungen erinnerte ich als erstes an Thomas Manns über zehn Jahre währende enge Beziehung zu dieser Kirche, besonders nach dem Amtsantritt von Reverend Stephen Fritchman 1948, der wegen seiner erklärten Solidarität mit Opfern von McCarthys Committee gegen unamerikanische Umtriebe ähnlich wie Thomas Mann in das Fadenkreuz antikommunistischer Verdächtigungen geraten war. Thomas Mann empfand sich damals, wie er noch ein halbes Jahr vor seinem Tod brieflich an Fritchman dokumentiert, trotz seiner Zugehörigkeit zum Luthertum mit der religiösen Richtung der Unitarier bis zu seinem Lebensende am engsten verbunden. Der Grund hierfür war die liberale, offen tolerante und in erster Linie dem individuellen Gewissen verpflichtete Einstellung der Unitarier. Ebenso wichtig war ihm die für die Unitarier untrennbare Zusammengehörigkeit der Menschen und das humanistisch begründete, politische Einstehen für Menschenwürde, Freiheit und Demokratie. Das Menschliche ist für sie in dem unergründlich bleibenden religiösen Geheimnis verankert: "the secret which lies at the bottom of all human existence and which must and will never be lifted – for it is holy", eben so, wie Thomas Mann dies damals wörtlich auf der Kanzel ausgedrückt hatte.*
Das heutige Zusammensein mit den vielen sich in dieser Kirche ernst wie fröhlich gebenden und rührend fürsorglich miteinander umgehenden Menschen aller Altersgruppen; der gemeinsame Lunch im Nebenraum in Form von mitgebrachten und selbstgekochten Speisen aus Papptellern oder Kuchenkartons und vor allem die lebendigen Gespräche dabei taten mir ungeheuer gut. Wenn ich mir vor Augen halte, dass dies Thomas Manns amerikanische Kirche ist, wundere ich mich schon etwas darüber, dass der das ganze Spätwerk durchziehende, spirituelle Charakter seiner humanistischen Gesinnung von den für die Geschicke des Thomas Mann Hauses zuständigen Berliner Entscheidungsgremien außer Acht gelassen wird. Doch das ist ein anderes Thema.
*Thomas Mann: [Ansprache vor der Unitarischen Kirche] / Remarks on the Work of the First Unitarian Church of Los Angeles, March 4, 1951. In: Ders., Gesammelte Werke in dreizehn Bänden, Bd. XIII Nachträge. Frankfurt a. M. 1974, S. 800-802, hier S. 801.